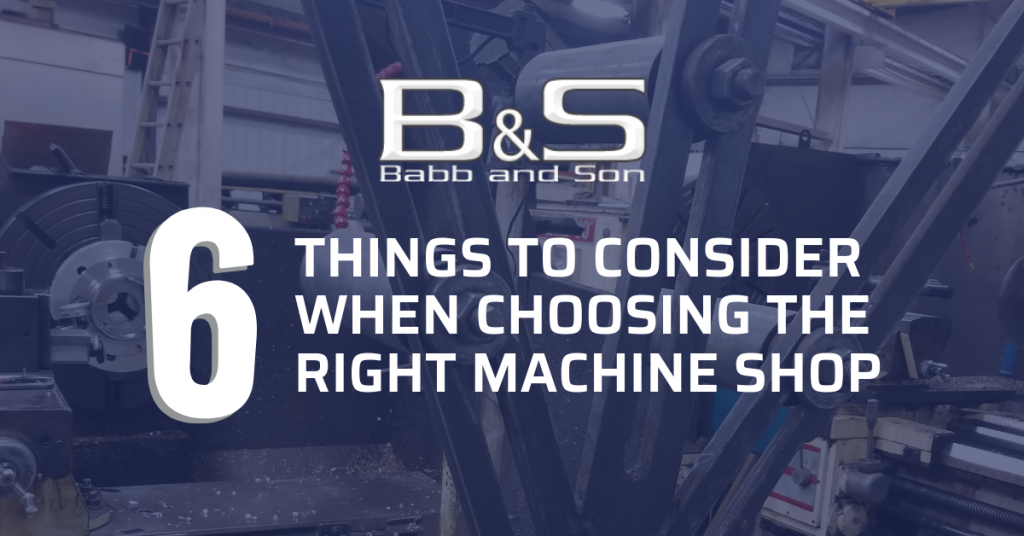 6 Things To Consider When Choosing The Right Machine Shop
When you are searching for a machine shop, you should be sure to do thorough research in order to determine what shop is best for your project. Ordering parts can be an extremely complex process and many consumers run into issues that are avoidable when proper research is done. At B&S Machine Shop we have compiled a list of six things that should be considered when choosing the right machine shop. Keep reading as we dive deeper into detail and help assist you in this decision.
Be Specific with Tolerances
Always be sure to be specific regarding tolerances. This is one of the most important steps to ensure that the part you are having made is going to work in the way you need it to. The term tolerance is a way of specifying the range of measurement for the part needed. If you are doing a project that requires precision and exactness, having specific tolerance plays a large role and is important to ensure proper functioning. In addition, tolerances can affect the final cost of production significantly.
Surface Roughness
Surface roughness is used in regards to the height of the peaks and valleys of the surface at a microscopic level. If you are wanting to keep your cost to a minimum, use the highest number that you are able to accept.
Choose Proper Material
Choosing material can't be that hard, right? This process seems like it would be the easiest, but there are some things that can be considered in order to reduce your production cost. For example, many people think that ordering steel parts is cheaper than aluminum due to the fact that steel costs less. However, aluminum is easier to machine and results in less wear on tools because it is about four times less dense than steel.
Be Flexible
Keep in mind that when you are ordering a certain material, the shop may not have it in stock at the time. If you are able to and the part is flexible, consider using a different material. For example, if you are looking for Aluminum 6061 but can use Aluminum 5052, let the shop know.
Know the Process
Those who are new to custom part design should always consider the manufacturing process in order to have an idea of accurate production costs.
Never Assume
Just like with anything else in life, there is always the chance that things may not go as you have planned. Be sure that you have specified everything that you need and leave no room for interpretation.
B&S Machine Shops' manufacturing team is prepared to handle any of your parts manufacturing and service requirement needs within our capability and limits! Give us a call at 251-928-5291 and allow us the opportunity to serve your manufacturing/machine shop needs.