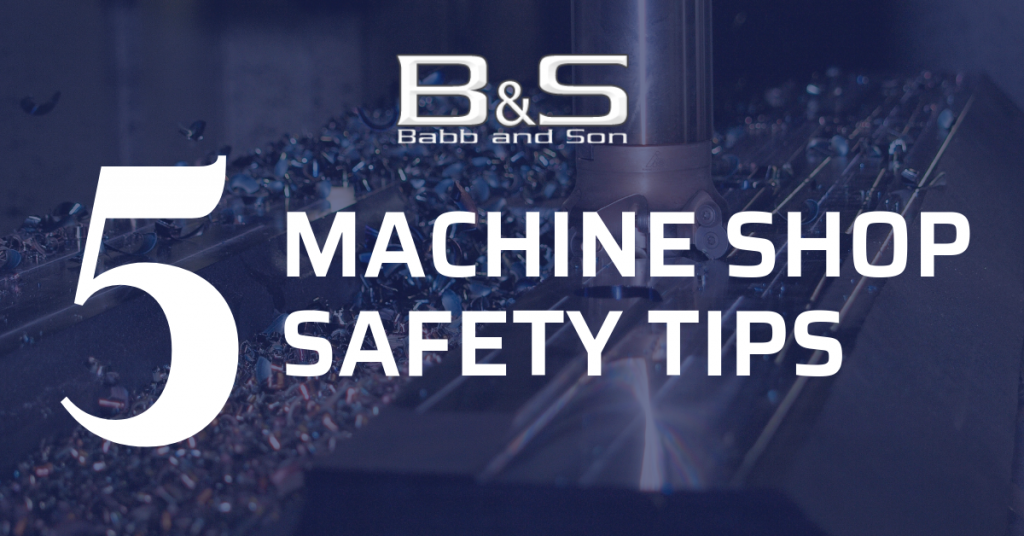 Five Machine Shop Safety Tips
Practicing safety in your machine shop is vital to operating a successful business. Safety measures must be enforced to ensure your employees' protection and keep production on track. These five safety tips will ensure your shop is operating with everyone's protection in mind.
Train Employees
Whether you have hired new employees or have had the same staff for a number of years, everyone needs proper training. New employees may be fresh out of a program and may not have much experience in an actual job setting. Long-term employees may have become complacent. Starting on day one, educate new employees on workplace safety. Give them a tour of the shop and show them locations of where safety equipment can be found and what to do when an injury occurs. Organize a day to go over the basics with everyone in the shop about implementing safety measures. Refreshers are always beneficial for anyone; regardless of how long they have been employed.
Training not only helps prevent injuries, it also informs people what to do should an accident occur. Make sure everyone knows what to do and who to call if an injury does happen. The response to an injury is just as critical as trying to avoid it.
Wear Protective Gear
Foregoing protective gear for the sake of time is a recipe for disaster. Provide employees with signs reminding them the importance of wearing their PPE. Provide the proper supplies they need to protect themselves including gloves, ear plugs, safety footwear and protective eyewear. Ensure that everything fits properly and it is appropriate for the job at hand. Oversized gloves can get caught in machinery and cause injury. If the eye protection does not fit properly, an object could damage the eyes.
Keep a Clean Workspace
Good housekeeping is not only for looks, but for safety as well. Keeping a clean and clear workspace means you will not be stumbling over scraps or other projects. Practicing a "clean as you go" routine will ensure your space is always cleared.
Clear Walkways
It is important for everyone to monitor the walkways to make sure they are clear of objects. Cluttered walkways are prime areas for slip and trip accidents. Objects that are left on the floor or blocking one's right of way could result in someone slipping and becoming injured.
Do Not Work Alone
Imagine working alone in the shop and suddenly you are injured. How would you reach out for help? An injury could easily become a life-threatening situation if you are unable to call for help or no one is there to assist you. Enforce a rule that the shop must be occupied by at least two people at all times. This will provide a sense of security in case an accident does occur. Instruct employees on what to do during an emergency and the importance of dialing 911.
Practicing important safety measures in your shop will provide a productive and efficient workspace for everyone. By enforcing these tips your shop will be a safe environment for everyone.
B & S Machine Shop provides a wide variety of quality machine parts. We focus on the care of the costumer and make their needs our top priority. For more information on the services we offer, visit www.bsmachineshop.com, stop by our location at 8095 Falcon Blvd in Fairhope or call us at 251-928-5291.